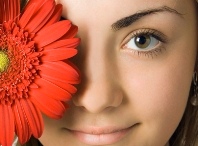 Depends the season and details of delivery, the number of some sorts of flowers may be restricted in certain regions. Besides, flowers of certain tints may not be available on a fixed date and, therefore, it will not be possible to make bouquet identical to the samples featured at the site.
In certain cases, we deserve the right to replace the flowers and wrapping materials with the equivalent ones while keeping the same shape, color and flower arrangement value. For flower arrangements of the same type (e.g. bouquet of roses), the flower type will have a priority over the color. But the number of ordered flower bouquet will never be changed, so if you order 21 or 22 roses in bouquet, we will always deliver you 21 or 22 roses as you have ordered!
Delivery of gifts (toys, sweets,) is a supplementary service, and the assortment will depend on a particular region. Depending on the region of delivery, the look of the gifts delivered may slightly differ as compared to the samples featured at the site. On our part, we guarantee the quality and integrity of the gifts delivered, with the basic criteria for such cases as the weight and quality (in case of food delivery), size and price category of the gift!