Today's Hot Offers!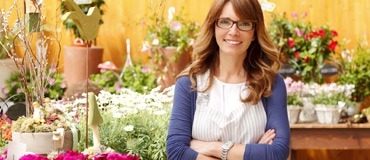 Wondering how to send quality flowers for a reasonable price to Armenia? We offer same-day flowers delivery, fresh flowers at incredibly low price for your last-minute event from our shop located in Yerevan, Armenia.
In this special category we introduce multicolored, vivid, fresh assortment of bouquets and arrangements with express (1-2 hours) delivery in Yerevan, Armenia.
Our professional florist-designers always provide fresh and unique floral arrangements in our local flowers shop in Yerevan. Order online, visit our shop, and You will surely find what you are looking for! In the current situation, we pay great importance on the health and safety of all of us, and we deliver all our orders in a safe manner.
120 cm

60 cm

10 balloons

$ 17

$ 16

You Save: 5.00% (BN-2457)

60 cm

60 cm

45 cm

10 cm

$ 27

$ 24

You Save: 10.00% (BL-2199)

10 cm

15 cm

$ 28

$ 25

You Save: 10.00% (PC-6757)

30 cm

15 cm

70 cm

25 cm

$ 37

$ 33

You Save: 10.00% (PR-1766)

0 cm

3 flowers


$ 43

$ 37

You Save: 15.00% (BCN-864)

20 cm

20 cm

50 cm

25 cm

$ 42

$ 37

You Save: 10.00% (BL-6397)

55 cm

35 cm

$ 41

$ 38

You Save: 7.00% (BL-4034)

20 cm

20 cm

$ 43

$ 39

You Save: 10.00% (PG-3240)

55 cm

35 cm

11 flowers


$ 41

$ 39

You Save: 5.00% (TR-2771)

70 cm

30 cm

$ 41

$ 39

You Save: 5.00% (KR-2477)

180 cm

30 cm

25 cm

$ 51

$ 43

You Save: 15.00% (PC-3810)

50 cm

30 cm

$ 57

$ 45

You Save: 20.00% (BL-4723)

35 cm

25 cm

3 flowers


$ 54

$ 46

You Save: 15.00% (BCN-3498)

60 cm

25 cm

30 cm

25 cm

$ 55

$ 49

You Save: 10.00% (BM-837)

60 cm

25 cm

60 cm

30 cm

$ 55

$ 51

You Save: 7.00% (TR-5824)

60 cm

30 cm

$ 57

$ 51

You Save: 10.00% (MR-3295)

50 cm

25 cm

22 cm

20 cm

$ 64

$ 54

You Save: 15.00% (TR-6396)

0 cm

$ 57

$ 54

You Save: 5.00% (MCE-1611)

0 cm

$ 69

$ 55

You Save: 20.00% (CBK-6672)

60 cm

30 cm

$ 57

$ 55

You Save: 3.00% (PR-2000)

60 cm

30 cm

0 cm

$ 69

$ 62

You Save: 10.00% (PG-656)

0 cm

$ 74

$ 63

You Save: 15.00% (BC-3798)

35 cm

35 cm

$ 71

$ 64

You Save: 10.00% (BCN-481)

21 cm

12 cm

50 cm

30 cm

$ 70

$ 65

You Save: 7.00% (TR-5857)

40 cm

40 cm

$ 74

$ 67

You Save: 10.00% (BCN-2695)

50 cm

25 cm

21 flowers


$ 74

$ 67

You Save: 10.00% (BE-6417)

35 cm

35 cm

$ 77

$ 69

You Save: 10.00% (BCN-2010)

30 cm

30 cm

$ 78

$ 70

You Save: 10.00% (CN-4275)

60 cm

30 cm

$ 75

$ 71

You Save: 5.00% (PR-4680)

70 cm

30 cm

$ 77

$ 72

You Save: 7.00% (BCN-2078)

60 cm

30 cm

35 cm

35 cm

30 cm

30 cm

35 cm

25 cm

$ 93

$ 74

You Save: 20.00% (PC-1265)

30 cm

45 cm

80 cm

30 cm

40 cm

30 cm

$ 94

$ 75

You Save: 20.00% (PC-5874)

60 cm

40 cm

35 cm

30 cm

$ 97

$ 77

You Save: 20.00% (MR-4633)

90 cm

35 cm

40 cm

30 cm

$ 92

$ 78

You Save: 15.00% (PC-4445)

45 cm

30 cm

30 cm

40 cm

$ 88

$ 79

You Save: 10.00% (BCN-4830)

40 cm

35 cm

$ 84

$ 82

You Save: 3.00% (CBK-1563)

40 cm

30 cm

$ 94

$ 83

You Save: 12.00% (PC-4447)

40 cm

30 cm

$ 93

$ 84

You Save: 10.00% (BCN-4206)

50 cm

50 cm

55 cm

30 cm

70 cm

30 cm

$ 94

$ 87

You Save: 7.00% (NR-1511)

60 cm

30 cm

$ 94

$ 89

You Save: 5.00% (BCN-4498)

50 cm

30 cm

$ 107

$ 91

You Save: 15.00% (MR-5828)

25 cm

17 cm

30 cm

40 cm

$ 98

$ 91

You Save: 7.00% (CBK-3371)

50 cm

40 cm

$ 94

$ 91

You Save: 3.00% (BCN-349)

12 cm

30 cm

40 cm

40 cm

5 sweets


$ 110

$ 94

You Save: 15.00% (CN-6059)

45 cm

45 cm

50 cm

35 cm

$ 97

$ 94

You Save: 3.00% (BC-3444)

45 cm

40 cm

$ 114

$ 97

You Save: 15.00% (BCN-4827)

40 cm

30 cm

$ 114

$ 97

You Save: 15.00% (PC-4446)

50 cm

25 cm

6 flowers


$ 105

$ 98

You Save: 7.00% (BCN-535)

45 cm

30 cm

$ 117

$ 99

You Save: 15.00% (PC-4670)

45 cm

40 cm

$ 147

$ 107

You Save: 27.00% (BM-4001)

50 cm

35 cm

$ 115

$ 107

You Save: 7.00% (BZ-258)

50 cm

35 cm

$ 114

$ 108

You Save: 5.00% (MR-4804)

55 cm

35 cm

$ 114

$ 109

You Save: 5.00% (CBK-1302)

40 cm

40 cm

$ 125

$ 110

You Save: 12.00% (TB-5030)

50 cm

60 cm

$ 119

$ 111

You Save: 7.00% (CBK-2400)

30 cm

60 cm

45 cm

35 cm

55 flowers


$ 135

$ 114

You Save: 15.00% (PC-4030)

50 cm

35 cm

$ 122

$ 115

You Save: 5.00% (BK-483)

50 cm

45 cm

$ 139

$ 118

You Save: 15.00% (CN-6056)

50 cm

35 cm

$ 127

$ 118

You Save: 7.00% (BP-122)

35 cm

25 cm

$ 132

$ 119

You Save: 10.00% (PR-218)

60 cm

35 cm

30 cm

40 cm

$ 128

$ 119

You Save: 7.00% (TB-191)

70 cm

35 cm

$ 132

$ 119

You Save: 10.00% (KR-2063)

50 cm

50 cm

3 sweets


$ 127

$ 120

You Save: 5.00% (BCN-3501)

50 cm

45 cm

$ 130

$ 121

You Save: 7.00% (MR-4123)

45 cm

45 cm

40 cm

40 cm

$ 128

$ 124

You Save: 3.00% (BCN-413)

20 cm

40 cm

$ 135

$ 125

You Save: 7.00% (PC-4706)

20 cm

35 cm

45 cm

35 cm

$ 137

$ 127

You Save: 7.00% (PC-4677)

45 cm

45 cm

$ 143

$ 129

You Save: 10.00% (TB-2598)

0 cm

$ 147

$ 129

You Save: 12.00% (BCN-4499)

0 cm

$ 147

$ 129

You Save: 12.00% (BCN-853)

45 cm

45 cm

$ 147

$ 137

You Save: 7.00% (TR-1267)

0 cm

$ 160

$ 141

You Save: 12.00% (BCN-3889)

65 cm

45 cm

$ 163

$ 147

You Save: 10.00% (BCN-1961)

50 cm

50 cm

$ 160

$ 149

You Save: 7.00% (BCN-6388)

50 cm

50 cm

$ 165

$ 153

You Save: 7.00% (TB-3376)

60 cm

50 cm

$ 175

$ 158

You Save: 10.00% (PR-1756)

70 cm

55 cm

50 cm

50 cm

6 sweets


$ 182

$ 173

You Save: 5.00% (BCN-4504)

80 cm

50 cm

50 cm

50 cm

3 sweets


$ 192

$ 182

You Save: 5.00% (CN-4330)

0 cm

$ 213

$ 187

You Save: 12.00% (BCN-4215)

55 cm

30 cm

$ 265

$ 199

You Save: 25.00% (BCN-1914)

35 cm

45 cm

$ 224

$ 208

You Save: 7.00% (EK-6650)

40 cm

50 cm

60 cm

77 flowers


$ 244

$ 232

You Save: 5.00% (MR-4817)

50 cm

50 cm

$ 410

$ 328

You Save: 20.00% (BE-4716)
«« Start

« Prev

1

Next »

End »»
Results 1 - 126 of 126